Hon.
Cameron
Friesen
MLA for Morden-Winkler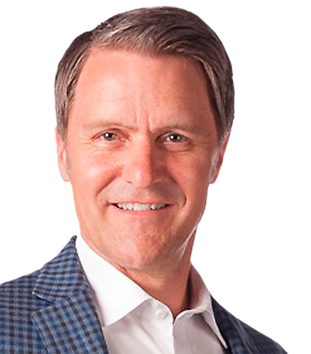 By signing up you consent to receive electronic messages from Manitoba PC Caucus
About
Op-ed Controlling the Legalization of Cannabis

Like it or not, the federal government is insisting that cannabis will be legal in Canada by July 2018. The Manitoba Government has been clear that, while this process is rushed, we have to get ready.

We take the view that, first and foremost, government must put the focus on the health and safety of its citizens. We are being pragmatic, proactive and proceeding step-by-step. Our first response was to introduce Bill 25 The Cannabis Harm Prevention Act, amending the Manitoba Highway Traffic Act to restrict transportation and prohibit consumption of cannabis in motorized vehicles. The legislation sends a clear message that driving under the influence of cannabis will be punished. Additionally, we are introducing safety measures that will educate the public on cannabis usage, the implications for mental health and healthy living, and other enforcement requirements needed for legalized cannabis.

This past July, we issued an expression of interest (EOI) to determine market place interest and capability to provide, full or in part, services for the production, distribution and retail of cannabis to meet the needs and standards of the cannabis industry in Manitoba.

Weeks ago, in order to meet the July 2018 deadline mandated by the federal government, the Manitoba government unveiled a hybrid retail and distribution model that allows the public and private sectors to each do what they do best. This approach is designed to meet our objectives of eliminating the black market and keeping cannabis out of the hands of youth.

We have ensured that the sale of cannabis will not co-locate with the sale of alcohol, and private sector supports this decision. By going with a hybrid model, we are providing consumers choice. Also, our approach eliminates the need for immediate public investment in new storefronts and related costs.

The Manitoba approach gives municipalities control to make the final decision on allowing retail cannabis stores to operate in their communities. This allows municipal government to reflect the views of their community by providing to them authority similar to existing zoning bylaws for the restriction of Sunday shopping. It is part of our Fair Say commitment to municipalities.

We understand that the provincial government will bear the majority of the cannabis-related costs, whether related to public education, education of school-aged youth, justice and court costs, health and mental health, or policing. Yet even now federal elected officials seem unduly focused on the anticipated tax revenues that recreational use of cannabis will generate! It is, at a minimum, an unhelpful starting point for a national conversation on a major public policy shift that comes with massive social implications.

Everyone has an opinion on the legalization of marijuana. It is important for us all to hear those differences of opinion as we go forward. But Prime Minister Trudeau and the federal Liberal government are not blinking on what is clearly an unfair and arbitrarily imposed deadline for implementation, and our duty is to be ready for legalization just seven months from now. We are working hard to get ready, and we will keep our focus on health and safety.

Cameron Friesen, MLA for Morden-Winkler


Member of the Legislature Assembly: 2011 – Present
Minister of Finance: 2016 – Present
Cameron was first elected to the Legislative Assembly of Manitoba in 2011 and represents the constituency of Morden—Winkler.
Born and raised in southern Manitoba, Cameron received degrees from the Canadian Mennonite University and the University of British Columbia. Cameron later earned his education degree at the University of Manitoba and taught for 12 years in the public school system.
Currently, under Premier Brian Pallister, Cameron serves as Minister of Finance, Minister responsible for the Civil Service, and Chair of the Treasury Board. He is a member of the government's Planning and Priorities Committee of Cabinet.
Cameron's third budget, delivered on March 12th, 2018, makes significant progress in reducing the deficit, provides record tax relief to Manitoba families, and continues the government's moderate and balanced approach. Key legislation introduced within his portfolio includes requirements for balancing the budget, red tape reduction, and ensuring Manitoba's public services are financially sustainable.
Cameron believes that Manitoba is on a strong path towards financial stability and economic prosperity, and the result will be a better Manitoba.
Cameron loves Manitoba – the people, the history, the family focus, the work ethic, and the commitment to helping others.  Cameron and his wife Shelley have two daughters and a son and continue to call the City of Morden home.